Allentown Arts Academy Elementary Charter School
​Student Assistance Program
---
WHAT IS SAP?
In Pennsylvania, every school district is required to have a plan for identifying and assisting students who experience "barriers to learning." The PA Secretary of Education established the Student Assistance Program (SAP) as a Pre-K through 12th grade system to help parents and school personnel remove these barriers.

At AAECS, our SAP team helps children and their families find services and assistance within the school and, if needed, in the community. We do not diagnose, treat, or refer children for treatment. Rather, we provide information; parents make the choices.

---
---
There are four phases to the student assistance process:
Referral - Anyone can refer a student to SAP when they are concerned about someone's behavior -- school staff, a student's friend, a family member or community member. The students themselves can even go directly to the SAP team to ask for help. The SAP team contacts the parent for permission to proceed with the SAP process.
Team Planning – The SAP team gathers information about the student's performance from all school personnel who have contact with the student. Information is also collected from the parent. The team meets with the parent to discuss the data collected and also meets with the student. Together, a plan is developed that includes strategies for removing the learning barriers and promoting the student's academic and personal success to include in-school and/or community-based services and activities. Keep in mind that a parent can refuse SAP services.
​
Intervention and Recommendations – With parent approval, the plan is put into action. The team assists in linking the student to in-school and/or community-based services and activities. The team might recommend a Behavioral Health Assessment.
​
​Support and Follow-Up
– The SAP team continues to work with and support the student and his/her family. Follow-up includes monitoring, mentoring, and motivating for academic success.
---
---
Do you see a child showing any of these behaviors?


Withdrawing from family, friends, and/or school
Changing friends; no longer spends time with old friends
Unexplained physical injuries
Talking about suicide
Depressed
Defying authority, both at home and at school
Acting aggressively
Lying
Needing money without an explanation
Sudden drop in grades
Experimenting with drugs
---
---

​​Are you concerned about the child's reaction to:

​Recent death of a loved one
Divorce of parents
Family relocation
A relationship problem
Other traumatic event
---
---
---
​SAP TEAM MEMBERS
SAP COORDINATOR: Nicole Thompson

Nancy Horvat, Principal

Michael Wrescics, Special Ed Coordinator

Nancy Geyer, Dean of Students

Tina Shelton, Certified School Nurse

Megan Sabo, RtII Coordinator

Nicholas Krajcic, Title Math Instructor
---
---
Powered by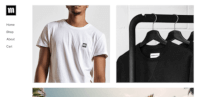 Create your own unique website with customizable templates.